The holidays are coming, and this is the perfect time for crafters to kick their skills into high gear! Selling any kind of craft can be profitable around the holidays, but none hold a candle to…well…candles. (A little humor.) Anyway, candles are a billion-dollar industry. 2.3 billion, to be exact. If you are interested in getting your share of the money or know someone who is, be sure to check out this ultimate guide to making money selling candles!
*As an Amazon Associate, this post contains links for which I may be compensated a small amount at no extra cost to you should you choose to click and purchase something through them.
First Learn How To Make Candles
Making candles is the obvious first step to earning money by selling them. There are so many types of candles to make! To get started, you should pick a style you are interested in.
Here are just a few examples of the types of candles you could make!
Fragranced
Essential Oil
Votives
Gel
Soy
Paraffin
Combination Wax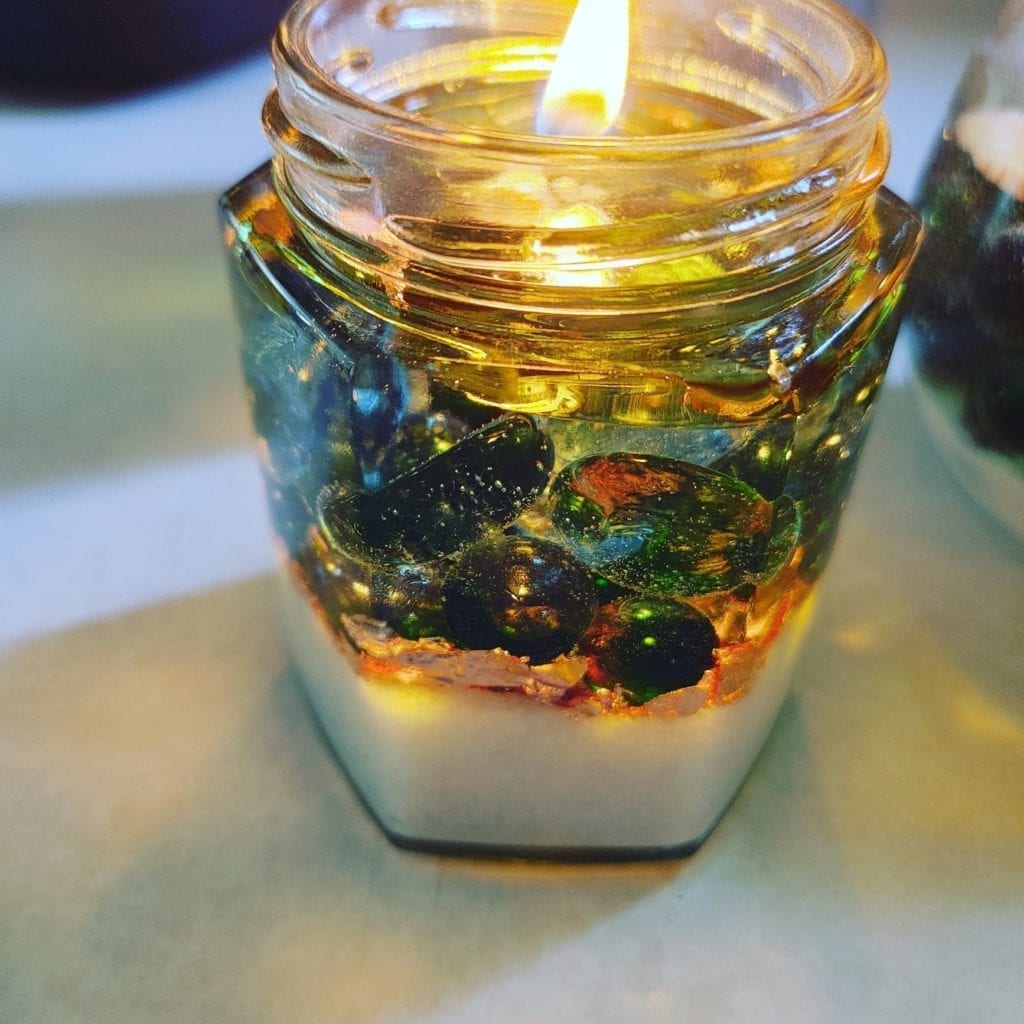 If you click the link above you will be directed to the sales page of the most incredible set of candle making resources you won't find anywhere else. This set would be a dream to receive as a gift for any crafter out there interested in candle making and more.
100% risk free money back guarantee included with your purchase. If you don't love everything about this amazing bundle then simply get your money back no questions asked. Candle Making 4 You offers this unconditional guarantee for your ease of mind.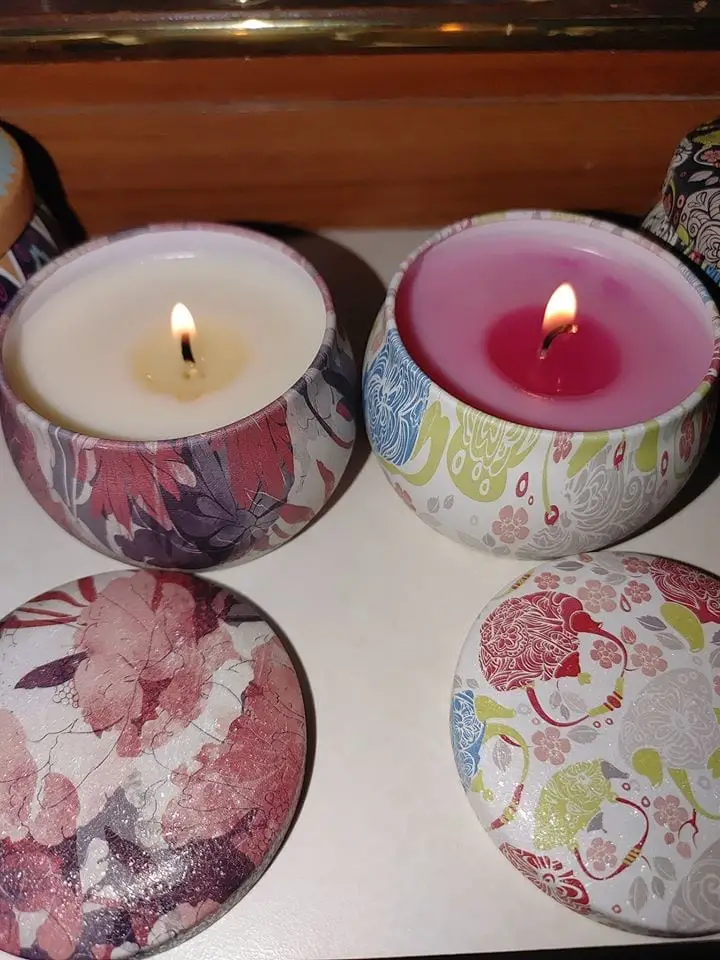 What can I expect to learn?
The first thing you will learn is how to inexpensively make candles right from the comfort of your home that put expensive brand-name candles to shame. This means you will use very little money and get a lot of money in return. That's what this is all about, right? Making money and learning to make candles at the same time?
What resources are available?
First, there is the initial "Candle Making 4 You" package which covers everything known to man about candle making. Literally, it covers every single detail and more. This resource holds your hand every step of the way to show you how to make candles from scratch that will be perfect every single time.
I think of it as the door opener of all the resources as it gets you comfortable with making candles worthy to sell.
But wait, there's more…like a lot more…
With this single purchase, you also get all of these things I am about to list for you. Brace yourself, it's a ton of stuff and you're going to love it.
Candle Making Scents And Fragrances
Just as described this is the ultimate guide to making the perfected scented candles. This resource teaches you everything you need to know about scenting any type of wax and creating realistic lovely fragrances that sell.
How To Make Custom Candle Molds
This resource will teach you how to make your very own custom candle molds so you don't have to spend a fortune at a craft store purchasing them. What a great added bonus to go with your candle-making efforts. Again, all of this comes with your one-time purchase.
Starting A Candle Making Business
Well, since you are going to start making candles to sell, why not make it a full-blown business? This is so much easier than you think.
I personally run my own Etsy business selling candles and crafts, and this resource can help you do the same online or off. There is no better time to make a small business and candles are so profitable and fun it would be silly to miss out.
Candle Making Supplies – Wholesalers
This awesome resource teaches you how to get excellent quality supplies for cheap. I see this as invaluable information that anyone interested in making candles would love to have.
Knowledge like this will give you a competitive edge on the pricing of your candles when you go to sell them. That means more money for you!
If you're still not impressed…
There's even more to this bundle of guides and resources.
For free after buying the initial package, you will get 6 extra bonus resources. Really, you can't beat the value and you have nothing to lose on this bundle. I am not sure how long this offer will last so I suggest you snag it quickly!
You'll get for free if you order today…
The Expert Guide To Selling Candles On Ebay
Learn how to market and sell your candles on this super addictive bid site. See exactly how it is done and develop your own strategy based on the teachings in the guide! There are loads of potential earnings to be made on Ebay!
Selling Candles In Craft Fairs
With this fabulous guide you will learn all about selling candles in crafts fairs which is an amazing way to monetize your candle making. Learn the tricks of the trade so you can get started right away and get earning!
How To Make Hand Dipped Incense Sticks & Cones
One of the less talked about forms of candle art are incense sticks and cones. Learn all about how to make them by hand in this fantastic guide that comes completely free with the full package! This is another craft you can easily master and sell for easy money online.
How To Make Soap
Talk about a fantastic added bonus resource all about how to make soap. Soap making is another simple and lucrative craft to make and sell, especially on Etsy. Many crafters are already making a living from selling it every day! Soap making is one of my favorite crafts, along with candle making.
How To Make Your Own Perfume
Ever wanted to create your own signature scent, but always thought it wasn't possible to do? Well now you can create your very own perfume for personal use, gifting, or selling!
Aromatherapy
Last but not least the bundle includes a guide on Aromatherapy. Learn how to soothe the mind and body with wonderful essential oil scents that can ease stress and promote a healthier you!
So you're telling me I get all of this with the one purchase?
Yes! You will get 11 fantastic guides that are going to help you or the crafter in your life become an expert at candle making for profit. This is by far the ultimate guide to making money selling candles that you won't find anywhere else for this kind of value.
Get your 11 guides right now by scrolling to the bottom of the sales page. This package makes the absolute perfect gift for crafters.
---
I hope you choose to gift this guide bundle to a special crafter in your life.
But, if you are looking for a simple candle making tutorial, I have a few to share with you today. Candle making is one of my favorite craft hobbies if you can't tell by my enthusiasm. I just remember how excited I was to get this package for myself and I know how much any crafter would appreciate it! 
#1. How To Make Splendid Soy Candle Tins
#2. How To Make Elegant Water Candles
#3. How To Make Fragrant Essential Oil Candles
---
I hope this ultimate guide to make money selling candles helps you reach your goals and perfect your candle making hobby. You absolutely have everything to gain from making candles to sell.
They make great gifts, you'll never have to spend a fortune on name brands again, and you can monetize your hobby anytime you'd like! If you know a crafter who is looking for a way into the candle business or just likes to try new things, I highly recommend the Candle 4 You bundle. Good luck and happy crafting!
---
If you enjoyed this post you may like a few of my others!
Top 10 Crafts To Sell Online For Money
20 Resin Crafts To Make And Sell