If you have children then you probably are already aware of how excited they get around the holiday season. Whether you celebrate Christmas or something totally different you may find yourself looking for ways to have fun with your kids during the holidays. Check out these 5 great tips that will help your child get the most out of the holiday season as well as enjoy time with you.
*As an Amazon Associate this post contains affiliate links for which I may be compensated a small amount if you should purchase something through them. This is at no extra cost to you.
Make Something
This is by far the most fun in my opinion. Kids love hands on activities and they enjoy following your lead. You'd be surprised how simple crafts can make a child so happy. Recently my daughter and I made "pipe cleaner candy canes" using pipe cleaners and beads.
You don't have to be an expert crafter to get crafty. I think people sometimes overthink things and really are hard on themselves when it comes to the subject.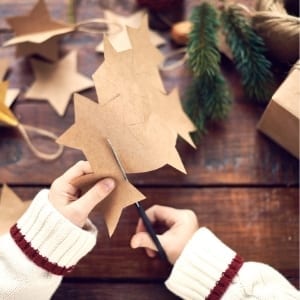 Truly, something as simple as printer paper and a few kids paints and brush will keep your kiddos occupied and happy.
If you still can't come up with an idea, browse Pinterest for easy inspiration!
Bake Something
Working in the kitchen is one of my childhood favorites. It didn't matter what we were making, I was just happy to help. I've found the same to be true for my own kids.
Again, you don't have to be an expert in the kitchen for your child to enjoy time with you. Simple ready made cookie dough is just fine. Have your child help ball it up and place it for you.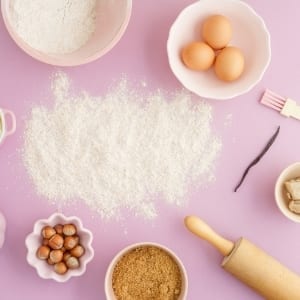 Whip up something super simple like Jell-o chocolate pudding mix and let your child help stir in the milk!
Any of these will work and they will pave the way for your child to help with more complex things. It also will give them a feeling of purpose. Remember, you're creating memories without even realizing it.
Create A Tradition To Have Fun With Your Kids During The Holidays
It sounds daunting, but honestly it doesn't have to be. This year I had a scavenger hunt for my daughter because trick or treating was essentially a no go due to Covid. She loved my made up scavenger hunt so much that she insists that we have one every single year.
Thus a new tradition was formed. I had no idea she would love it that much, but it felt good to know that I had done something memorable for her and that she would like to do it again.
A tradition can be as simple as a hot cocoa night or movie night. It could be reading a special book on Christmas Eve or anything you want. Pick a date, come up with something you would love to do as a family, rinse and repeat.
Make/Use An Advent Calendar
Whether you purchase one that is premade, make your own, or develop your own system for the month of December, this is such a fun idea for kids.
As a kid I never had Advent calendars but as an adult I've seen so many great ideas for them. If you aren't familiar with an Advent calendar it is essentially a countdown calendar until Christmas that usually contains small prizes, treats, and toys.
Depending on what you actually celebrate you can tweak things to your liking or make your own system. You can use handmade gifts, treats, or even special notes for your child to read each night.
Tell Stories
It might sound boring but your kids will love it. Tell them how holidays were when you were little and what you loved about them. Open up a discussion by asking them what their favorite part of the holidays are. Show them old pictures from photo albums.
You'll probably be surprised to see how interested your child is to know more about you and how your family used to do things. If your family had struggles during the holidays you can talk to them about why we should always be grateful for what we have.
Ask them to tell you their favorite memory of the holidays, or draw a picture of it. All of these things will keep them entertained and create meaningful moments in you and your child's life.
Enjoy Your Family This Holiday Season
There's no way around it, 2020 has been tough for pretty much everyone in some way. It has changed the way we think and feel about togetherness and spending quality time.
This year, be thankful for your family and for those stuck inside, try reaching out to those you care about. A handwritten letter, a thank you, or even just a post card letting them know you're okay.
Appreciate those you have around you and make lasting memories with your children. Even if you're single and living alone, try to stay positive and create your own happy space. Positivity is what we all need now more than ever.
I hope this post helps you have fun with your kids during the holidays.