Have you ever wondered how glass etching works? Well it's actually really simple and fun! In this post I will be showing you exactly how to etch glass using just a few simple tools. Without further ado let's get to this easy and fun glass etching with stencils tutorial!
*As an Amazon Associate this post contains affiliate links. That means if you should click and purchase something through them, I may be compensated a small amount. This is at no extra cost to you.
What You Will Need
For this glass etching project you will only need a handful of items.
Armour Etch Cream
A Foam Brush
A Glass Object
Stencil
Gloves For Safety
You will need to decide what kind of stencil to use for your glass. This can be any stencil you want.
Make sure you measure the surface area of your glass object to make sure that the stencil will fit.
If the stencil isn't sticky be sure that it is taped tightly to your glass.
What Kinds Of Glass Can I Use For This Project?
In my experience I have noticed that very basic glass works best.
Mason jars, candle jars, glasses, clear bowls, clear wine glasses, champagne flutes, and even some mirrors.
I haven't etched on much else, but the Armour Etch bottle suggests not using thick Pyrex glass.
The only negative experience I have had was when I tried to etch on a tinted glass. The tint of the glass simply became patchy and the etch didn't transfer at all.
You Can Make A Stencil Using Cricut
Rather than use a traditional stencil I chose to cut my design using the Cricut Design Space for this project.
It's actually extremely easy!
Simply choose a design with Cricut Design Space and cut out the vinyl using a Cricut machine. Weed out the vinyl and use the excess to place on your glass surface.
If there are intricate pieces to your cutout then you can use transfer tape. If it is simple like the one I chose that won't be necessary.
Just apply as is.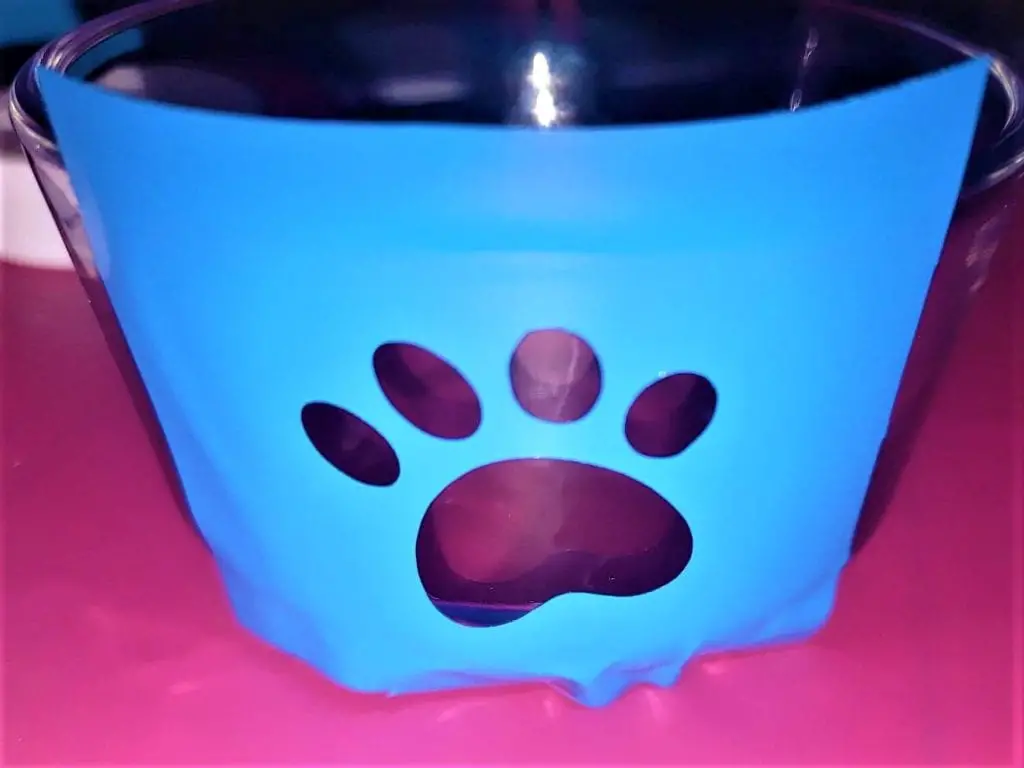 Get Ready To Use Armour Etch Cream
Armour Etch is very easy to find. You can get it in pretty much any craft store as well as Amazon which is where I got mine.
I got a larger container and I assume it would last me for a very long time.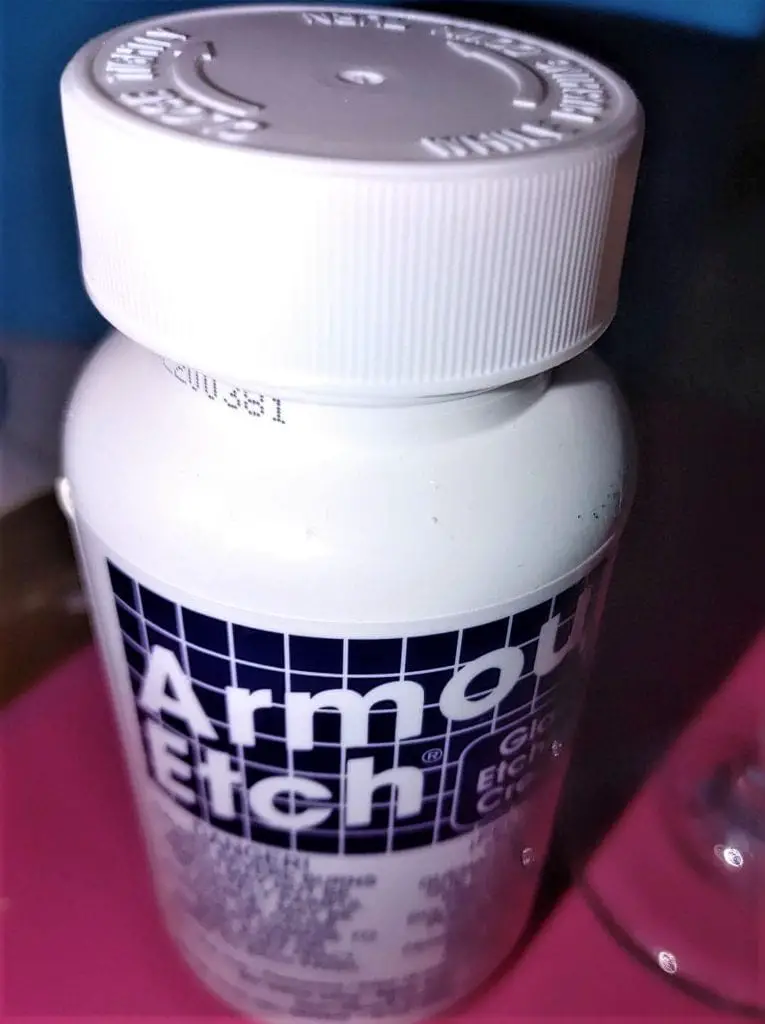 Grab Armour Etch for this project right now on Amazon
The first thing you're going to be alarmed by is all of the warnings Armour Etch has on the bottle. I highly recommend wearing gloves, long sleeves, and open it in a well ventilated area.
Honestly I didn't notice much of a smell other than it kind of smelled like a fart or something. (Seriously, it does.)
Anything that can leave a permanent etch on glass could burn or harm you very badly so really be careful not to get any on your skin.
I took a foam paintbrush and dipped it into the bottle directly instead of spilling it out everywhere.
Apply The Armour Etch Cream
I highly suggest applying a very liberal amount on your stencil. Take great care not to go off of the edges.
If I had to recommend a way to apply the cream I would say to dab it on rather than spread it.
Dabbing it seems to give the best coating as far as evenness goes.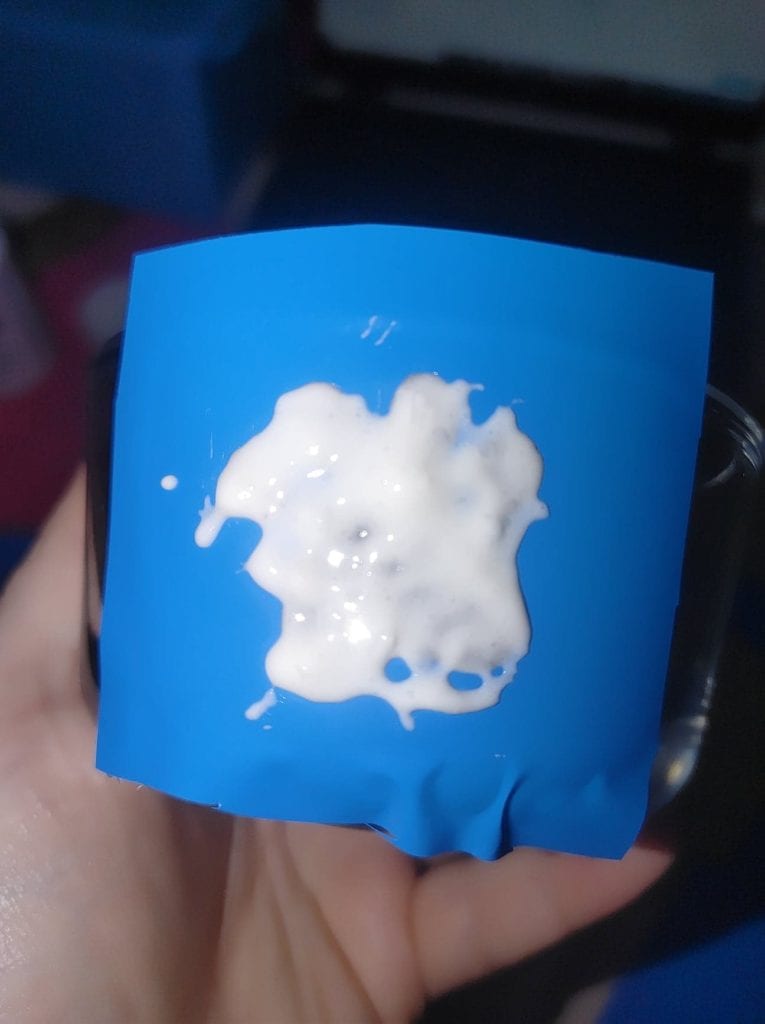 It basically is just going to look like a glop of cream over the stencil. Make sure the glass is entirely covered in the area that you want etched.
Allow the cream to sit for about 1 minute or so then take it to the sink.
When the water is lukewarm you can begin rinsing off the cream.
When the Armour Etch cream is rinsed off you can then wash over the stencil with soap and water.
Peel Off The Stencil
You may be looking at the wet glass surface and thinking….wait a minute that didn't work!
The water is going to make the etching look completely transparent so don't be too alarmed.
Peel off your stencil and be ready with a paper towel to dry off your glass.
You should have a perfectly etched glass surface!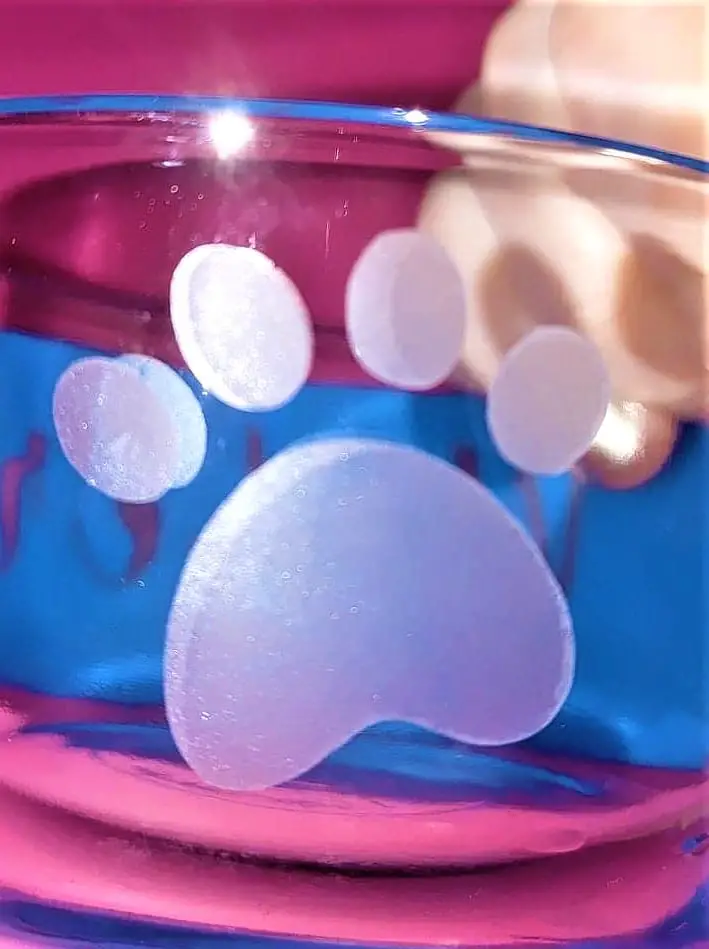 I hope you enjoyed this easy and fun glass etching with stencils craft!
I would love to see how your glass etchings turned out! Feel free to email them over to [email protected] if you give this try.
Let me know in the comments if you enjoyed this craft!
If you want to stay updated on my new craft posts you can always follow me on Pinterest if you haven't already.
Also you can shop all of the items you need for glass etching conveniently on my Amazon storefront.