In this article I've compiled a wonderfully convenient and fun list of Mothers Day wooden craft ideas that your Mom will love! Handmade and decorated wooden crafts are not only thoughtful, but long-lasting too! Get ready to explore your creative side and check out these heartfelt Mothers Day wooden craft ideas.
This post contains affiliate links. This means that if you purchase something by using one of my links I may be compensated. This is at no extra cost.
#1. Wooden Photo Album
Photo albums are the perfect way for moms to cherish their family memories. With a handcrafted wooden photo album those memories become so much more special. For that reason, this is one of the best Mothers Day Wooden craft ideas to bring to life!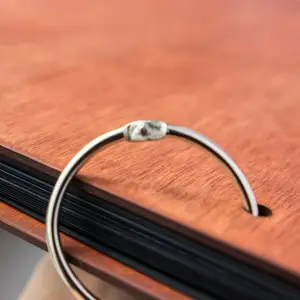 Materials Needed:
Identical sized wood boards for the front and back cover.
Several smaller pieces for the pages.
Ruler
Sandpaper
Drill
Binding Rings
And most important of all, Photos!
Steps:
Sand all of your boards until smooth with no rough edges.
Use the ruler to mark where you want the binding rings.
Take the drill and make holes where you want the rings to go. Ensure they are not too large or small for the the rings.
Insert the rings through the cover and pages.
Customize the front and back cover however you'd like!
Select the photos and tape them securely. (You can also opt to just use regular photo album pages.)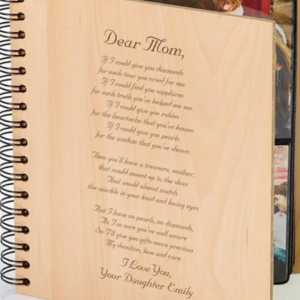 Alternatively, you can purchase a personalized wooden photo album from Personalization Mall.
#2. Personalized Wooden Plaque
If you're looking for something that is a little more simple yet still one of the most heartfelt Mothers Day wooden craft ideas, then you can try making a personalized wooden plaque!
You can adorn these with lovely quotes, sentiments, or personal messages to your mom that she will surely appreciate.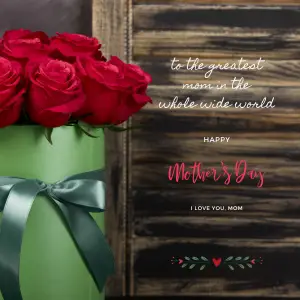 All you need to do is find a piece of wood that is suitable. Wood for these types of projects can easily be found in the craft section of your favorite craft supply store. I've even found cuts of wood for these projects at the hardware store.
Design Your Plaque
There are many ways you could design your plaque. You can cut out vinyl with any cutting machine such as a Cricut or you can simply use a stencil and fill it in with paint or markers.
You could even experiment with a scorch marker for wood.
If you want to get started right away you can always order craft wood from Amazon!
#3. Wooden Bookmark With A Lovely Quote
This craft is even more simple yet absolutely meaningful to the mom who loves to read. All you need is a few simple supplies to get started.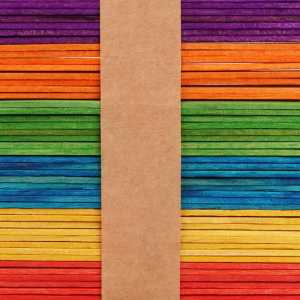 Craft Sticks
Acrylic Paint
Paintbrush
Optional: Stencils/Markers
The steps are simple for this Mothers Day Wooden Craft idea! All you have to do is paint and/or decorate the wooden bookmark to your heart's content.
You can use stencils, stickers, markers, or anything at all. If you have a cutting machine you can create a vinyl letter quote to stick to the bookmark to remind mom how much you care.
#4. Wooden Resin Pour Cutting Board
Resin pour projects are fun to do and you can really unleash your creativity. If you want something entirely unique and customizable then you'll probably enjoy this project a lot.
If you've never worked with resin before, check out this blog post first for beginner tips.
You can purchase any basic wooden cutting board for this. You can get them cheap from the Dollar Tree or easily snag them online for an affordable price.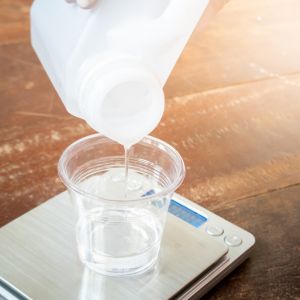 Next, you need a suitable work surface. Resin is sticky and will absolutely destroy certain surfaces. I recommend finding a disposable surface or covering your work space in a large silicone mat or plastic wrap. I have a kitchen table that met a terrible fate before I learned this.
If you want a list of what Epoxy Resin does not stick to check out this post as well.
Find A Pouring Tutorial That You Like
There are many tutorials and techniques you can try when it comes to pouring epoxy resin on cutting boards. Many people love to try to make beachy scenes or waves.
In short there is no one way to go about it. If you want to get started right away this tutorial from Happily Ever After Ect really helpful.
#5. Wooden Trinket Box
For this craft you can purchase a simple wooden craft box. These are easy to find in craft stores in many shapes and sizes. You can easily decorate them using stencils!
Stencils make for a great way to decorate wood because you can find stencils for anything and everything. You can use stencil letters to write a message or you can simply come up with unique designs.
If you're not wanting to use stencils you can also opt to paint the box or stain it. Instead of writing on the box you can always place a message of sincerity and love for your mom inside as a bonus gift!
#6. Wooden Garden Markers
Does your Mom love gardening? If so then you might like to make her some wooden garden markers! For this Mothers Day wooden craft idea you'll need just a handful of supplies.
First I recommend using durable craft sticks or flat wooden stakes. If you have good carpentry skills then you can always carve wood into the shape and size you want.
Supplies:
Wood for the garden marker.
Wood stain/Outdoor paint.
Waterproof Seal
You can stain the wooden garden marker but make sure it is totally dry before you continue onto the next step.
Write the name of the plant on the marker. You can use outdoor vinyl to label or waterproof markers for this.
Optionally you can use a sealant on the wooden marker to give it a longer life outdoors after you've finished.
#7. Wooden Flower Vase
All you need for this Mothers Day wood craft is a square or cylindrical piece of wood. If you are already and expert at carving wood then you can make it yourself or opt for a ready made vase.
Personalize the vase in any way you choose! If there are grandkids you can have them use non-toxic paint to leave a handprint on the vase for a sentimental touch.
Otherwise you can decorate with vinyl, paint, stencils, glitter, or whatever you want!
You can put real flowers in the vase or go for something even more creative and make a paper bouquet.
#8. Personalized Wooden Spoons
If your mom loves being in the kitchen then you can create this easy DIY gift in a flash and she is sure to treasure it for years to come!
All you need to do is purchase a large blank wooden kitchen spoon. You of course could carve one if you're skilled in woodworking.
Although if you want to keep it simple just purchase one and write a beautiful quote or I love you on the handle. This is one of the most inexpensive Mothers Day wood craft ideas you will come across.
If you need something fast and easy this a perfect option!
#9. Wooden Picture Frame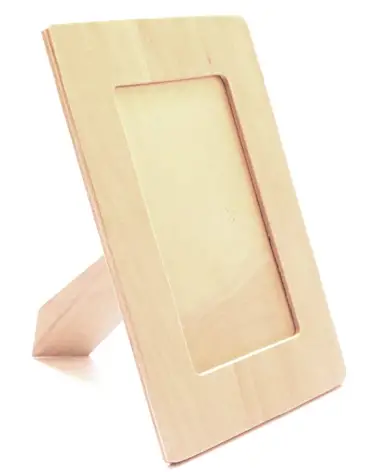 I love this idea for a gift because if there's one thing that Mom's love is pictures of their family. Wooden frames are easy to come by at almost any craft section.
All you have to do is decorate the frame in whatever fashion you wish and tape or fasten in the picture you want.
Mom will love the gift and you can feel good knowing you made a one of a kind keepsake for her to enjoy!
#10. Wooden Table
If you want to go big this year then this Mothers Day wood craft idea is a great go to. This gift is best for woodworkers and those talented at carving.
Although, there are ways to customize wooden tables that are premade as well. You can even try experimenting with Epoxy river table making.
Whatever you decide, as long as it is functional and unique from you I am sure it will be a hit!
Did you enjoy this list of Mothers Day wooden craft ideas?
I hope this post helped inspire you to create beautiful and thoughtful crafts for you Mom on mother's day. I think it's important to take time to make something special for our Mother's. By making something from wood you are creating a long lasting memory for your Mom that she can admire for years to come!
Happy Crafting!
If you liked this post then you may enjoy a few of my others!
15 DIY Gift Ideas That Will Leave A Great Lasting Impression With Help From Craft Stash