In this guide I will be detailing all of the great tips and tricks for purchasing and using craft paper cardstock. Learn about what craft paper cardstock is, what it's used for, and where to get it! If you're looking for a versatile craft medium with several benefits and uses then look no further!
This post contains affiliate links. This means if you click and purchase something through a link I've provided I may receive a small commission. This is at no extra cost to you!
What is craft paper cardstock?
The easiest answer would be a thicker type of paper than regular paper. Not only that but it's so much more durable and is perfect for a variety of craft projects.
Craft paper cardstock makes the perfect base for crafting due to its sturdy nature. It is typically made out of recycled paper and other plant fibers so it also can be considered eco-friendly.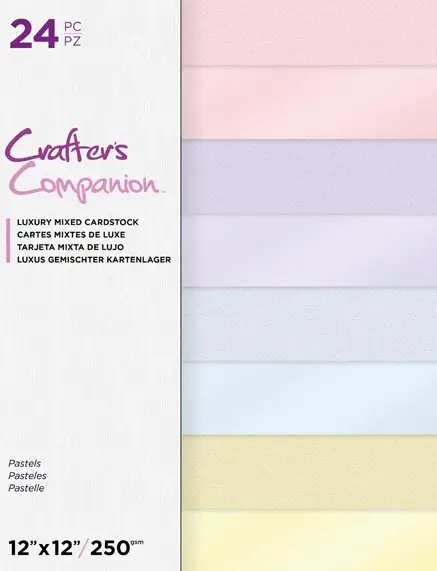 Cardstock is resistant to wear and tear so it is actually great for invitations for memorable events and occasions.
What does craft paper cardstock look like?
Typically cardstock is blank white on one side and a color/texture on the other side.
Personally I love paper cardstock because it comes with so many unique colors and finishes. There are metallic, matte, glossy, and even textured cardstock.
With so many finishes and designs to choose from it is truly difficult to decide which cardstock to choose!
What are some of the uses of craft paper cardstock?
As I mentioned before cardstock can be used for memorable occasions. It's perfect for baby shower, graduation, and marriage invitations. Beyond card invitations and RSVP notices, what more can you do with cardstock? Plenty of things!
Gift tags
Garlands
Paper fans
Snowflakes
Paper lanterns
Banners
Gift Boxes
Party favors
Decorations
Origami
Book marks
Birthday cards
Photo frames
Banners
Paper dolls
Business cards
…and so much more!
Where is the best place to get premium craft paper cardstock?
You can get cardstock in almost any place that has a craft section. You can even get it at most retail stores.
My personal favorite place to get cardstock is CraftStash.
Craft Stash has a huge collection of paper craft supplies and especially cardstock for craft projects of all kinds.
You can also find cardstock on Etsy or even Amazon.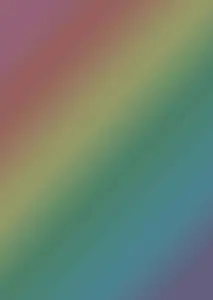 What are the best techniques for cutting cardstock?
There are several effective ways to cut cardstock with precision for whatever project you may be working on.
If you need a simple cut you can always use a ruler and scissors to mark and cut the cardstock the way you want. However, there are many other ways to cut your cardstock.
Paper trimmers – Feature a precision blade and ruler that allows you to cut the cardstock seamlessly in the dimensions that you wish to have.
Punches – Can cut out shapes, holes, and designs in the cardstock.
Craft Knife/X-acto – Using a protective mat underneath your cardstock you can use a craft knife of your choice to carefully cut your cardstock by hand. (Use caution when dealing with these sharp knives!)
Die Cutting Machines – Used for precision cardstock cutting for projects. Uses metal dies to cut out specific shapes.
Computer Controlled Cutting Machines – Uses computer technology and design interfaces to cut different kinds of materials to your specification. Can be expensive but effective. (Examples: Cricut, Silhouette, Cameo)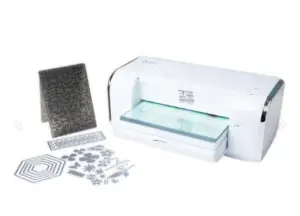 Can craft paper cardstock be used in printers and copiers?
The answer to this is a little bit tricky.
Most printers and copiers can handle the weight of cardstock but it's important to review your printer settings and paper specifications.
I personally have never had a problem using my Canon printer but that does not mean you won't potentially run into a hiccup. The best thing to do is run a test print on a piece of cardstock paper to check and see if the results are what you like.
Again, definitely go over your printer settings and adjust the paper settings before you try. Some lightweight printers may have trouble feeding thicker paper and could yield undesirable printing results such as smudging.
It's important to note that when you use a cardstock in a copier it could potentially cause a jam. Just like with a printer, you should check the specifications and capability of the copier before attempting to use cardstock.
Always try to use the correct settings when applicable and keep the cardstock as smooth and straight as possible.
What is the typical weight and thickness of craft paper cardstock?
The weight and thickness of cardstock depends on a few factors including the quality and manufacturer.
Cardstock is typically weighted at 65 to 110 pounds or 176 to 300 GSM. The thickness ranges anywhere from 8 mils to 14 mils. (Note: Mils are thousandths of an inch.)
When choosing cardstock consider the project that you'll be working on. Do you need cardstock that is thinner and easier to fold and work with or do you need something much more durable and thick?
What are some tips for storing craft paper cardstock?
Keep your cardstock in a cool dry place free from acidic art mediums. You can store cardstock flat or upright but whatever you do be sure to prevent any bending or warping.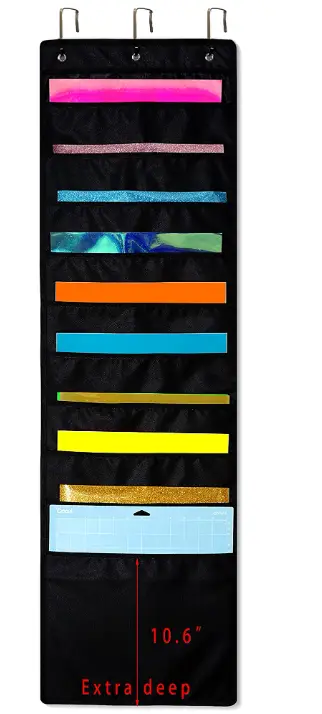 You can keep cardstock in storage containers or hanging organizers. Be sure to label your container with the size and color of the cardstock. It's always easier to sort your cardstock by color and weight so you can find what you're looking for later.
Do not overpack your cardstock if you can avoid it.
Conclusion
I hope that this post helped you to understand craft paper cardstock and its many uses. Cardstock is extremely versatile and highly customizable. It comes in so many cool colors and designs for all of your paper crafting needs.
Take care to choose the right thickness of cardstock for your needs and enjoy all of the endless crafting you can do with it!
Happy Crafting!