If there is one thing you can guarantee in life, people love their fur babies. They love them for many reasons, but companionship, enjoyment, and unconditional love are a few good reasons to name. Therefore, making pet crafts to sell is a lucrative side hustle to earn extra cash.
Yes, that's right! Making pet-related crafts can be a fun and easy way to earn extra cash. What kinds of things can I make to sell that people will actually buy, you ask? Well, I've created an entire list of some good ideas for you to try!
#1. Pet ID Tags
Pet ID tags are not only a cute embellishment to add to the collars of pets but an essential tool for owners to use to track or locate their pets. They can contain important information like phone numbers, addresses, and more.
You can focus on making Pet ID tags that are pretty yet functional with engraved personal information or you can just focus on making them stylish.
If you want to make pet tags, there are several ways to go about it. You can use dog tag blanks and engrave them with engraving tools or a cutting machine such as a Cricut or Silhouette machine.
#2. Handmade Pet Toys
Handmade pet toys are one of the most fun pet crafts to sell because people absolutely love to play with their pets. In addition, they are looking for ways to engage their pets with high-quality, unique, and sturdy toys.
If you have a skill such as sewing, embroidery, or braiding and knot tying you can make things such as toy mice for cats, rope toys for dogs, and anything else you can creatively come up with.
#3. Pet Beds
Are you good at sewing, knitting, or other creative fabric work? You make like to try making pet beds for various furry creatures. Owners are always looking for innovative and fun pet beds for their fur babies.
Make a few prototype beds to try out with your own pets or even give them to friends and family for them to try them out. If they are a hit then you can start marketing them on Etsy or even a craft show.
These would undoubtedly be one of the more fun pet crafts to sell!
#4. Pet Bowls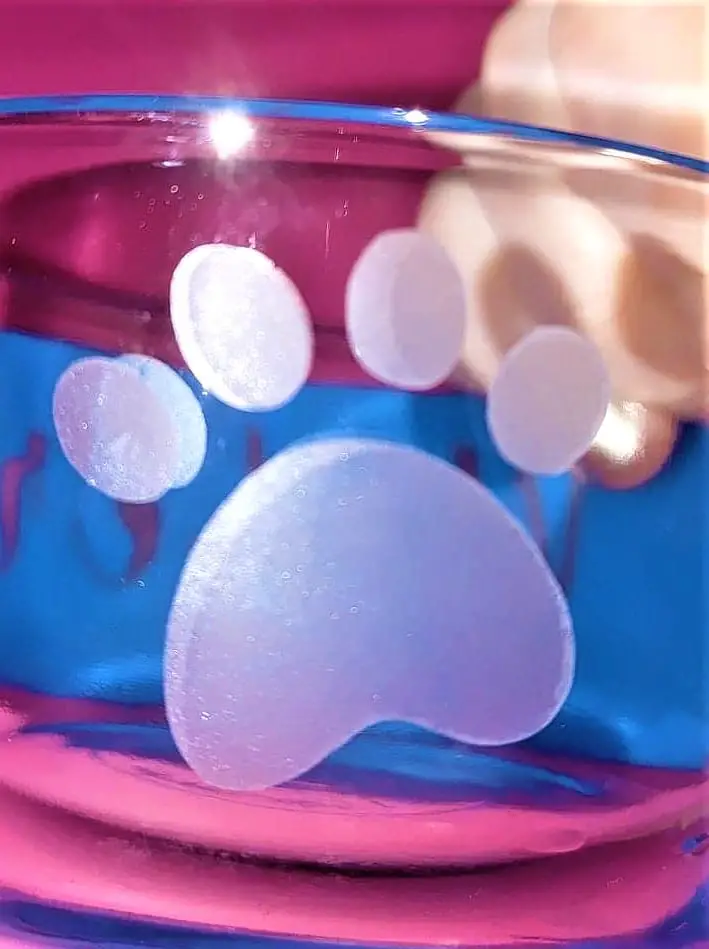 I think pet bowls are one of my favorites to make as you can do so many cool things with them. You can decorate the outer portion of the bowl with etching, vinyl, or anything else that you can think of that will ultimately be pet safe.
There are many directions you could go with pet bowls to design something seriously styling and unique. You can even make durable ceramic pet bowls from scratch or use simple plastic bowls with pet-safe decor!
#5. Pet Clothing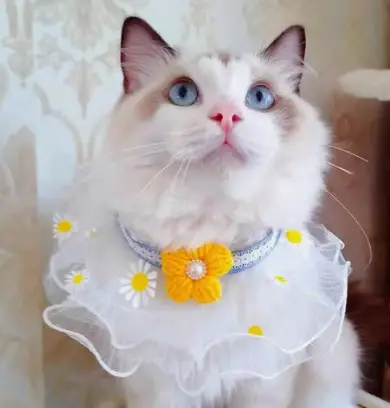 Do you have a knack for making clothes, bandanas, or sweaters? Why not try making those pet crafts to sell for extra money? People love to dress up their pets!
You can come up with so many cool designs. The sky is the limit when it comes to pet clothing! If you have a unique idea you can definitely stand to capitalize on it if you work at it.
#6. Pet Leashes
Pet leashes are an excellent pet accessory that most pet owners are in need of. The market for pet leashes is there and if you come up with a sturdy and beautiful design you can stand to earn a few bucks.
You can embellish leashes beautifully or even make them from scratch. Pet owners are always searching for innovative designs for their pets to have a better quality of life. If you can deliver just that then you are well on your way to a new side hustle.
#7. Pet Blankets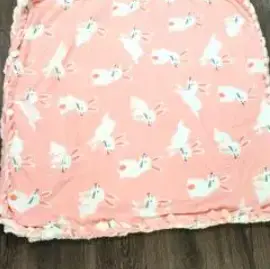 Blanket-making can be so much fun! Pets love to be cozy just as much as we do so why not start making blankets just for pets?
You can even make blankets without sewing. I have made several braided fleece blankets and it is not too hard at all to do. You can check out my tutorial here. If you can find a good market to sell your craft then this could be a great option for you.
#8. Pet Themed Jewelry
If you like making jewelry this can be one of the best pet crafts to sell. You can make necklaces with animal charms, names, pawprints, or any other creative idea you can fathom.
If you like to make earrings you could make something like kitty cat dangle earrings from clay, resin, or felt! Put on your creative hat and I'm sure you will think up a wonderful design that pet owners will love!
#9. Pet Memorabilia
Nothing hurts more than losing a family member and pets become a part of that family. People who experience pet loss are often looking for ways to remember that lost friend. If you are interested in making pet crafts to sell then you may enjoy making pet memorabilia.
It can be things like necklaces with the pet's name, picture frames, stickers keychains, or even a chest to hold the pet's collar or leash.
If you have a creative idea for remembering a pet then this is an excellent craft option.
#10. Pet Toy Boxes
Another cool item on the list of pet crafts to sell is pet toy boxes. Just like children, pets can accumulate lots of toys over time. Why not create a creative storage solution for furry friends?
You can embellish them, add a name in vinyl, paint them, or even build them from scratch if you love woodworking. This is a great craft to try for ambitious crafters.
#11. Dog Paw Booties
Just like us, our pet's feet can get cold in the Winter months and hot in the Summer months. While not all pets love to wear booties it can actually be helpful to dogs who enjoy them.
Dog booties can help cover the sensitive paws of dogs to protect them from harsh climates. When owners walk their pets they often depend on this. If you are good at crocheting or sewing this could be one of the better pet crafts to sell.
You can even buy blank booties and add designs like iron-on vinyl designs.
#12. Catnip Toys
Who can forget furry felines when it comes to pet crafts to sell? If you like to sew or make small stuffed animals why not try your hand at crafting mice catnip toys?
You can even make cat wands with dangling mice or any other creative thing you can fathom. Cats love to chase rodents so these toys are a great way to keep cats healthy and in shape through exercise.
Did you find inspiration in this post?
I hope that you did find the inspiration that you're looking for if you're interested in making pet crafts to sell. Making and selling crafts can be a lucrative side hustle for many looking to earn an extra income.
The best advice I can give is to not give up easily and to keep working on marketing your product whatever it may be. 
If you want to try other avenues of earning a side hustle income then you might like to check out a few of my other posts.
20 Stunning Resin Crafts To Make And Sell
How to earn money as a new craft blogger.
How to make a successful money-making blog in 6 simple steps.