Learn how to create an incredible backyard STEAM camp for kids this Summer with the help of Green Kid Crafts! Get ready to have fun with eco-friendly toys, educational crafts, and awesome science experiments!
*This post contains affiliate links for which I may be compensated a small amount if you choose to click and purchase something through them at absolutely no extra cost to you. All opinions are my own and I only recommend products I believe in.
What can I expect in a STEAM kit from Green Kids Crafts?
When you receive your kit it will contain 4-6 fun and exciting projects for your child. These projects will involve science, technology, education, art, and math (STEAM). Found inside the kit as well, is a 12 page magazine with instructions and explanations of the projects. As a result, your child will have fun with creativity and exploring the world around them! These kits are for any children ages 2-10+ years old.
What Makes Green Kid Crafts Superior To Other Kid Subscription Box Programs?
Green Kid Crafts was developed by a working mom and environmental scientist. Her personal experiences made her want to teach her own children the importance of creativity and discovering things about the world around them. The very core goal of Green Kid Crafts is to benefit people and the planet by shaping the future one fun learning experience at a time.
New Themes Each Month!
Green Kid Crafts has been developing science and art boxes for 10 years. This means there are plenty of nature themed and science boxes to go around. Green Kid Crafts knows how to keep subscribers from getting bored!
One Tree Planted For Every Online Order Placed
Green Kid Crafts is a proud partner of One Tree Planted. Every online order allows one tree to be planted. This initiative helps restore hundreds of acres of barren and devastated land. You will essentially be helping to better the world from the comfort of home.

Backed By A Panel Of Child Development Experts
The experts behind Green Kid Crafts includes many teachers and educational professionals. Each panelist has their own unique background and credentials.
Read about each panel member by clicking here.
Don't Wait To Enrich Your Child's Summer With STEAM learning!
I definitely recommend subscribing to this multi-award winning expert backed program right now. Green Kid Crafts has shipped over 1 million educational packages to their subscribers and has been featured in Mothering Magazine, Parent Magazine, and many others. Many parents are enjoying giving the gift of creativity and learning to their child each month and you will too!
Click here to get your Green Kid Crafts & have a tree planted for your online order right now!
When You Order Green Kid Craft Kits You Are Getting What You Pay For
Now, when you order Green Kid Craft STEAM kits you will know what you are getting. You will be ordering from a company that is passionate about its mission. A mission which involves helping kids develop a love for nature, education, a true love for their environment. Join this expert backed and award winning program today so your child can enjoy exploring their creativity each and every month.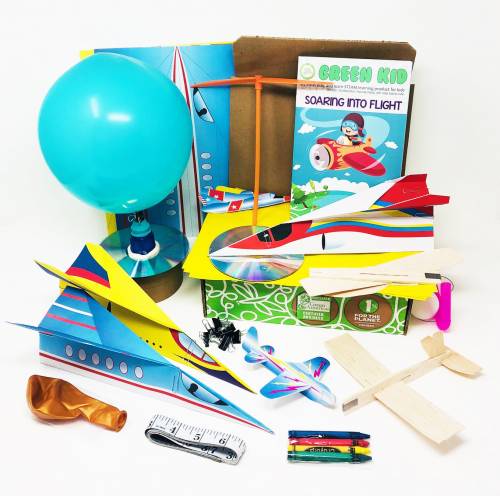 I hope you have a fun filled summer learning with your child! Stay safe, happy, and healthy!
Here are some other great crafty posts that you may like.
How to Make Your Own Vinyl Decals
Top 10 Crafts To Make And Sell Online