What a fun craft for kids and adults alike! This starburst edible slime is both mesmerizing to look at and delicious! Over the last few years, slime making has become extremely popular and people are always looking for new and creative ways to make it. This is probably my favorite version of the slime as it uses one of the best candies around. Starbursts! Let's get started!
*As an Amazon Associate this post contains affiliate links. I may be compensated a small amount if you choose to click and purchase something through them. This is at absolutely no extra cost to you.
Grab Some Starbursts Candy
Of course that probably goes without saying, but you will need Starbursts candy to begin. This candy comes in many flavor arrays, but I chose the original. I bought a large bag in case I wanted to make the slime more than once.
Make A Double Boiler 
Make a simple double boiler system using a heat resistant measuring cup in a pan of water. You can melt your starburst any way you like, but this is the way that I prefer. I typically just use medium heat and it takes 5 to 10 minutes to melt your candies. Put a handful of starbursts in the measuring cup and begin the melting process. If you want your colors mixed from the get go you can put them all in at once or you can melt individual colors together like I did.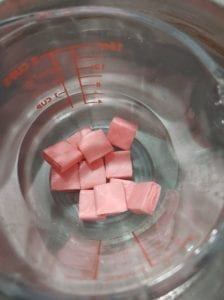 Add A Spoonful Of Cornstarch
I really prefer adding a spoonful of cornstarch to my Starbursts as they melt. This is so that it allows the Starburst to be easily removed from the glass measuring cup. It also allows you to easily mold it in your hands without it getting stuck to you. I do not find that it changed the flavor at all. In fact once you work it into your starburst you cannot even detect it in my opinion.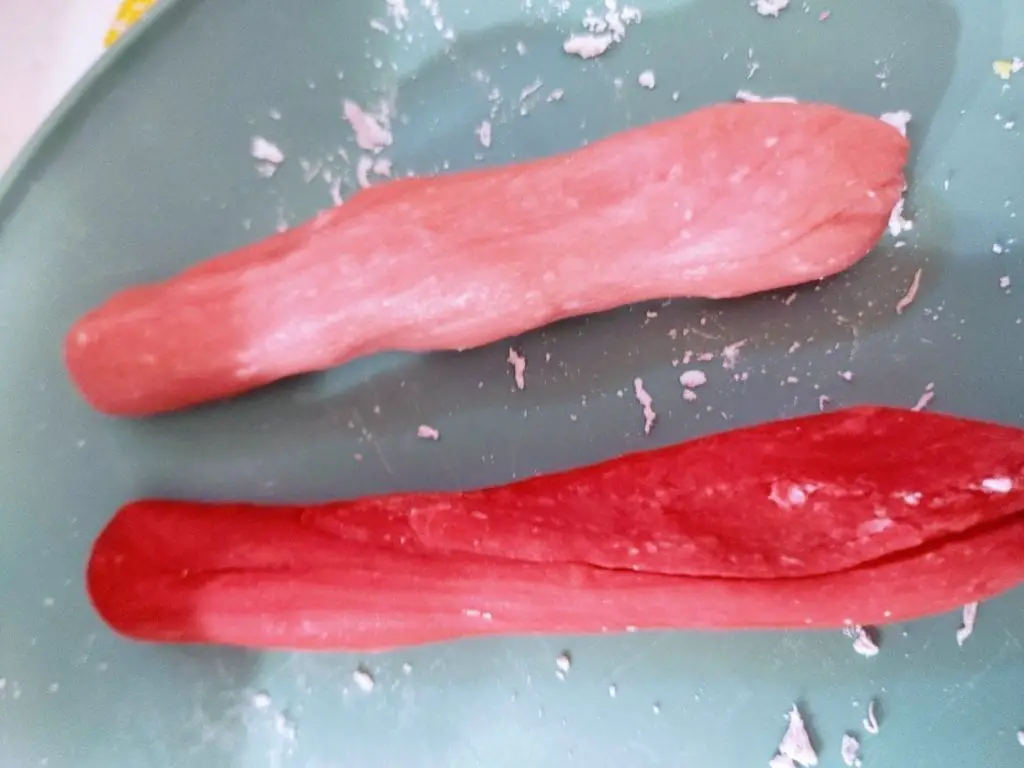 Combine Your Colors
Once you have thoroughly melted each set of colors you can roll them up and twist them together. Mix them however you like. The first half hour after you've made the slime is the best time to play with and eat it. You can mold your edible Starburst slime and combine it together in tons of way.

Have Fun With Your Edible Starburst Slime!
Most important be sure to have fun with your edible Starburst slime. This is a fun family activity that you can do quickly with little time to spare. Kids will appreciate the fun candy snack and parents will love the simple process. If your slime begins to cool and harden you can heat it in a microwave safe bowl in 10 second increments until it reaches the consistency you like best.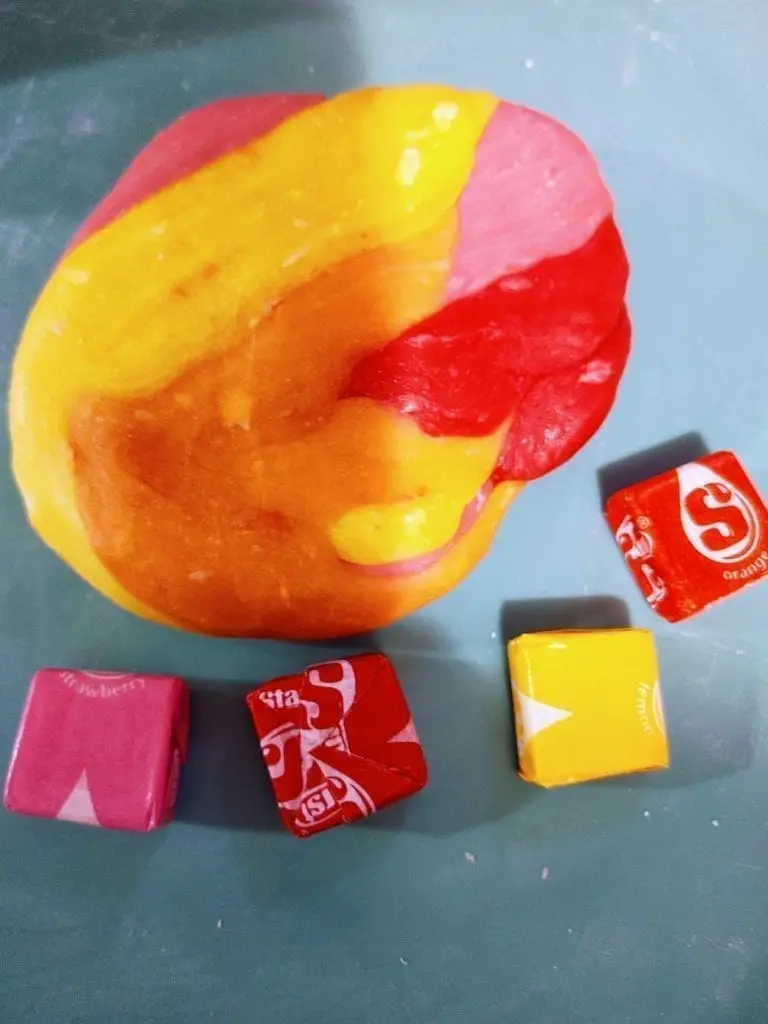 I hope you've enjoyed this easy edible Starburst slime craft. Let me know how yours turns out! Feel free to post in the comments. You can send pictures to [email protected].
If you enjoyed this then you may enjoy some of my other fun craft posts!
Top 10 money making crafts to sell online
How to make unbelievable exquisite painted rocks
20 resin crafts to make and sell online
How to make vinyl decals and 10 ways to use them to sell
Need craft supplies for virtually any craft you can think of?