Fall is here and it's time for some lovely Fall dishes made with the one…the only…pumpkin! Maybe loving pumpkin in the Fall is a cliche, but who cares? It's so good. If we could normalize eating it for the entire year I would be all for that. Anyway, if you want the most moist, soft, decadent homemade pumpkin cookies recipe ever then you made it to the right page! Let's get started!
*As an Amazon Associate this post contains affiliate links for which I may be compensated a small amount if you click and purchase something through them. This is at no extra cost to you.
The Best and Most Decadent Homemade Pumpkin Cookies Recipe Ever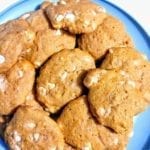 Soft, Moist, Homemade Pumpkin Cookies Made With White Chocolate Chips.
2 Cups All Purpose Flour
1 Tsp Pumpkin Pie Spice
1 Tsp Baking Soda
2 Sticks Unsalted Butter (Melted)
1 Cup Light Brown Sugar
1 Tbsp Vanilla Extract
2 Cups Pumpkin Puree
2 Cups White Chocolate Chips
2 Eggs (Large)
Preheat oven to 300 degrees Fahrenheit.

Add all of your dry ingredients into a mixing bowl. Mix them together.

Add all of your wet ingredients and puree into another bowl. Blend them together.

Pour your bowl of wet ingredients over the dry ingredients. Blend them together with a mixer or whisk.

Add white chocolate chips to your mixture.

Spoon out your cookie dough onto a baking sheet.

Bake cookie dough in the oven for 20-22 minutes.
Preheat oven to 300.
Spoon out cookie dough onto a cookie sheet. Roughly 1 dozen at a time.
Bake for 20-22 minutes.
Makes 3 dozen cookies.
Prep
Getting all of your ingredients and supplies ready will make this recipe go smoothly so let's go over what you will need.
Cookie/Baking Sheet – Prepare your baking sheet and have it at the ready. I recommend spraying down your cookie sheet with a no stick vegetable oil, but you can do this right before you place it in the oven. My cookie sheet was light so if you have a dark sheet you may need to adjust your bake time accordingly.
Large Mixing Bowl – I use a large glass Pyrex bowl for my mixing. There are quite a few ingredients so be sure to have room for them in your bowl. This recipe makes 3 dozen cookies worth of dough.
Electric Mixer – I highly recommend using an electric mixer due to the density of this dessert. If that is not an option for you, you can mix your wet ingredients separately by hand. Then slowly add them into your dry ingredients while continuously mixing.
Preheat Oven – Preheat your oven to 300 degrees Fahrenheit while you mix your ingredients so it will be ready when you are! 🙂
Ingredients For The Best Homemade Pumpkin Cookies Recipe
You will need…
All Purpose Flour
Pumpkin Pie Spice
Baking Soda
2 Sticks Of Unsalted Butter (Use Vegan Spread As An Alternative)
Light Brown Sugar
Vanilla Extract
Pumpkin Puree or Canned Pumpkin (About 1 Full Can)
White Chocolate Chips
2 Large Eggs (Use 1/4 Cup Unsweetened Applesauce As An Alternative)
First, you will want to retrieve your all purpose flour. Measure out 2 cups of the flour and pour it into your mixing bowl.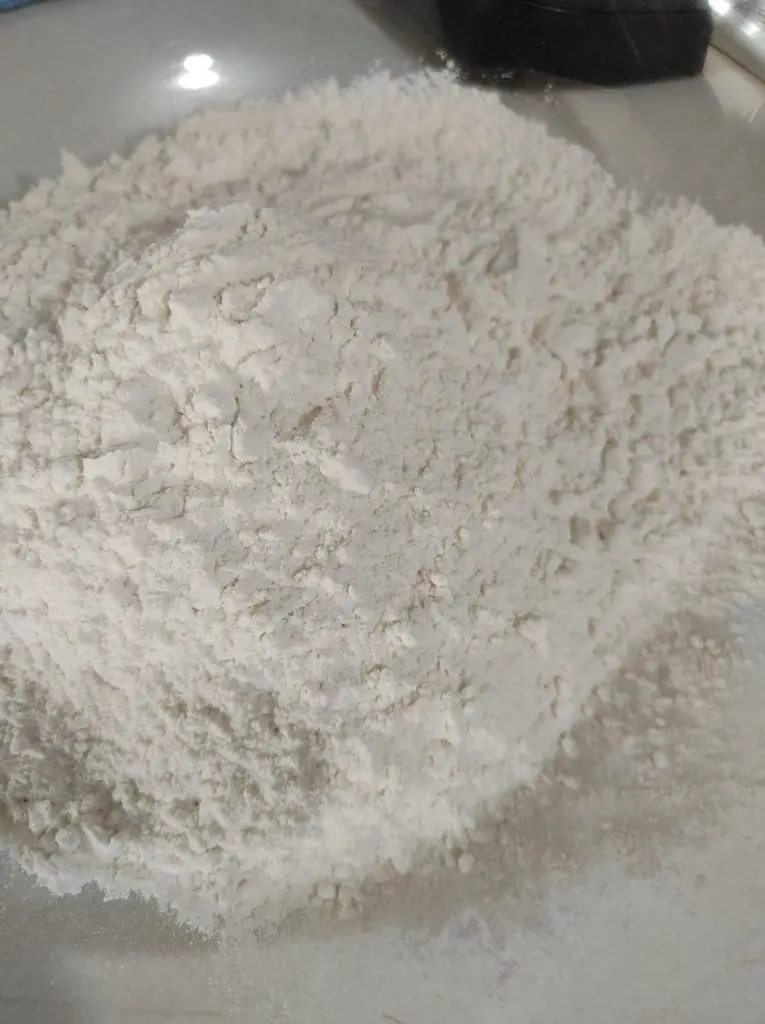 Next, grab the pumpkin pie spice and measure out 1 teaspoon. Pour this into your flour.
Then, add 1 teaspoon of baking soda to the mixture.
Get your light brown sugar ready and measure 1 cup. Pour this into your bowl with the rest of your dry ingredients. Give them a quick whisk together.
Add Wet Ingredients
Take two unsalted butter sticks and melt them in your measuring cup. Pour the melted butter into your dry mixture.
Next, crack two large eggs into the bowl. (Or add 1/4 Cup Unsweetened Applesauce In Place Of Eggs)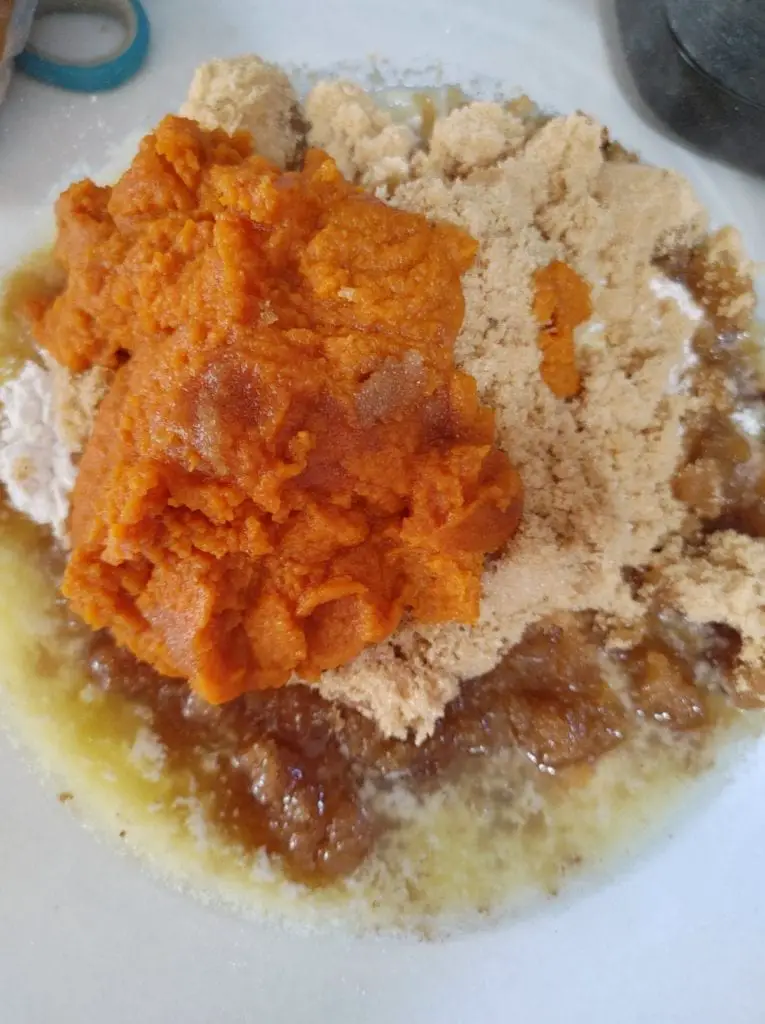 Add 1 Tablespoon of vanilla extract and 2 cups of pumpkin puree. Canned pumpkin works fine!
Pour In White Chocolate Chips
I used white chocolate chip morsels by Toll House, but you can use literally any white chocolate chips you like. I prefer the Toll House brand because the chips seem to be sweeter for my taste.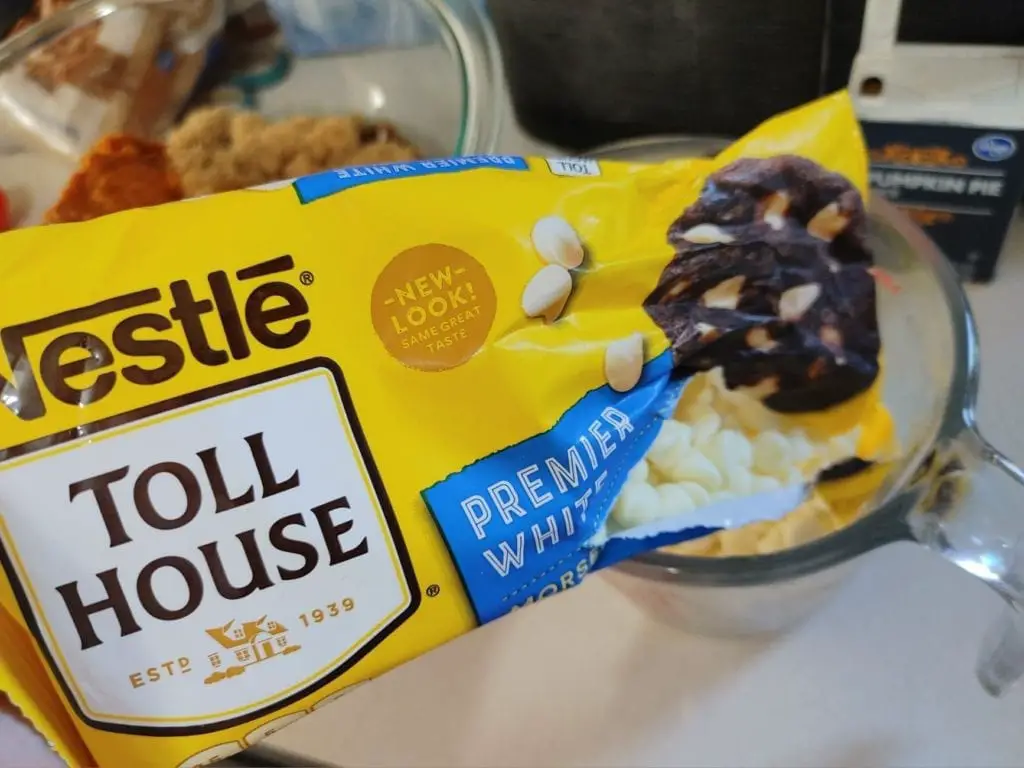 Add 2 cups into the mixing bowl.
Use your hand mixer to begin bringing your ingredients together. Be very thorough with your mixing.
Dole Out Spoonfuls Of Your Homemade Pumpkin Cookie Dough
At this point everything should be nice and creamy. Your dough will be more of the consistency of a whip rather than traditional dough that can be made into balls.
Simply take a spoon or even an icecream scoop to portion out your homemade pumpkin cookie dough.
I suggest putting about a dozen spoonfuls onto your (sprayed) cookie sheet. Be sure to space the dough evenly. These cookies will spread just a bit. This recipe makes 3 dozen cookies. You can bag up and freeze extra dough or make the entire batch.
Place Your Cookies In The Oven
Place your pumpkin cookies in the oven to bake on 300 degrees Fahrenheit for about 22 minutes. This time may be more or less depending on your oven and baking sheet. This worked perfectly for me.
Let your pumpkin cookies cool for 10-20 minutes.
Enjoy!
Now it is time to enjoy the spoils of your baking endeavor. You can now enjoy the best and most decadent homemade pumpkin cookies recipe ever!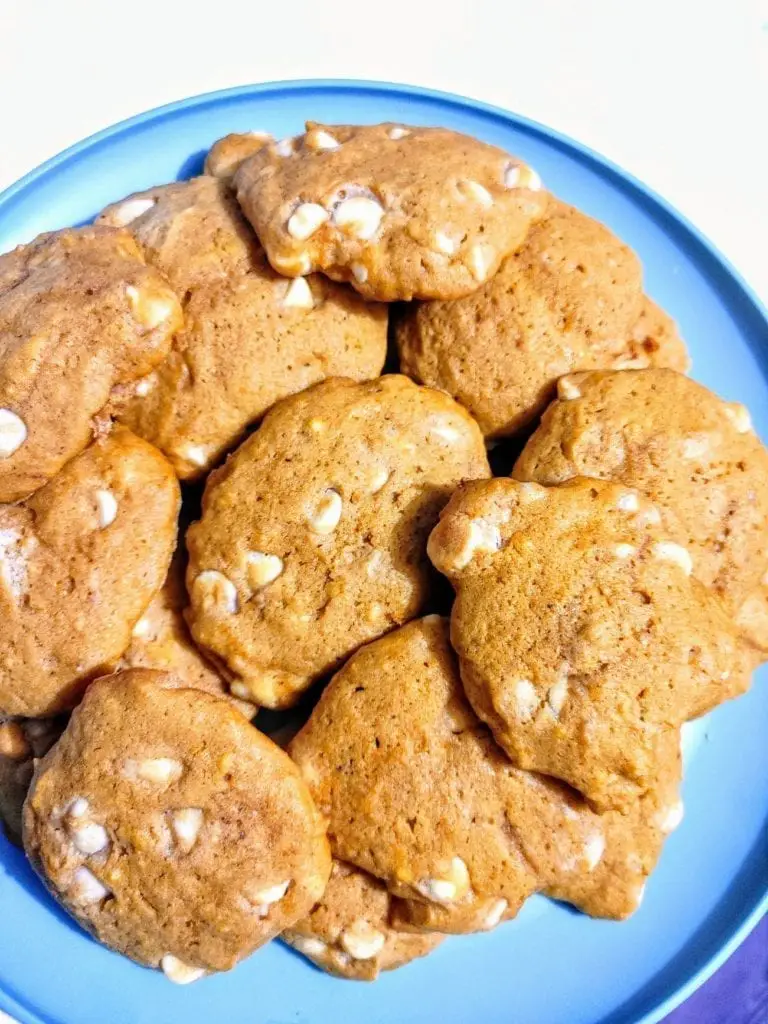 Seriously these are fantastic and at my house they didn't even last the night. Between my mother, daughter, myself, and other family members they really didn't have a chance. They are so moist and perfectly flavored. These cookies remind me of a fresh baked pumpkin pie.
Make these for Fall pitch ins or upcoming holidays!
Let me know how these turn out for you and feel free to email pictures to [email protected]. Stay safe, healthy, and crafty!
If you liked this post you may like a few of my other ones!
Interactive craft activity kits that kids will love
Beautiful glass gem mod podge coasters diy craft
How to make exquisite painted rocks